Mini-Turty II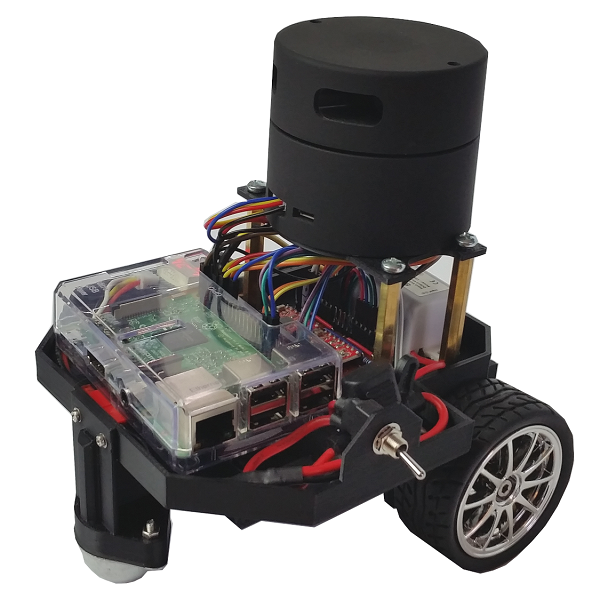 Mini-Turty II is the low-cost robot with big capabilities (seehttps://rhoeby.com/product/mini-turty-ii). Like its predecessor Mini-Turty, it represents a new level of value and functionality in a ROS navigation-capable robot. Designed with the lowest cost and complete user serviceability in mind, this robot is providing greatly improved access to advanced robotics navigation and much more!
Things You Can Do With Your Mini-Turty Robot
There are many things you can do with your Mini-Turty robot, including:
Basics: ROS learning
Teleop: robot remote control
Map Building: make maps of your home or office for the robot to use
Navigation: the robot moves autonomously around your home or office
Tele-Viewing: see what your robot sees, even from another room
Frontier Exploration: the robot autonomously explores unknown terrain
Computer Vision: Mini-Turty recognizes objects in its environment
Primary Components
The primary components on this robot include:
Raspberry Pi 3 *NEW!
16 GB Micro-SD card
Rhoeby Mini-Turty II base
YD F4 LiDAR
MinIMU9 Inertial Measurement Unit
5 MP Camera
This robot is available in kit form or fully-assembled.
Software
Included are simple scripts that enable the robot to be operated with little previous experience. If you can run simple commands from the command line, you can run this robot! Available in kit form*, or fully assembled and ready to go. Either way, Mini-Turty provides endless hours of educational fun and represents the ideal platform for learning the Robot Operating System.
Other Hardware Features
Other hardware features of the robot include:
high-capacity battery
high-power voltage regulator
on-robot voltage monitor (with low-battery alarm)
fused power harness
high-quality long-life motors
sturdy chassis
completely re-configurable: 3D print files are open-hardware!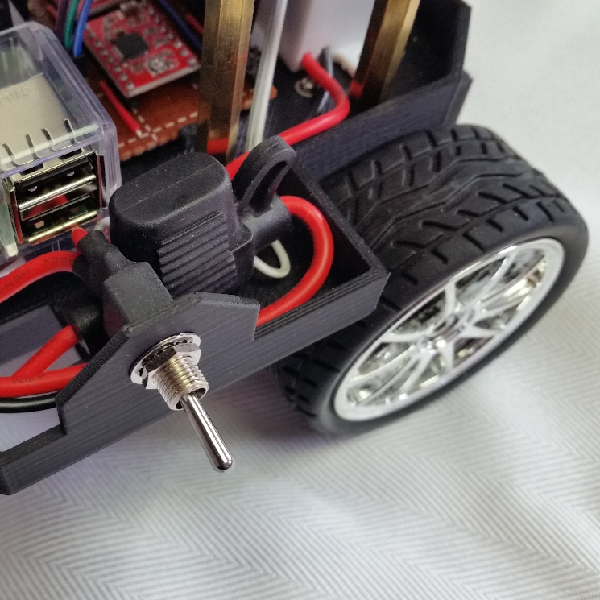 Built on a sturdy chassis and utilizing high-quality mechanical components, the fully-assembled version of the robot is an easily accessed turn-key platform for demonstration and development of ROS features.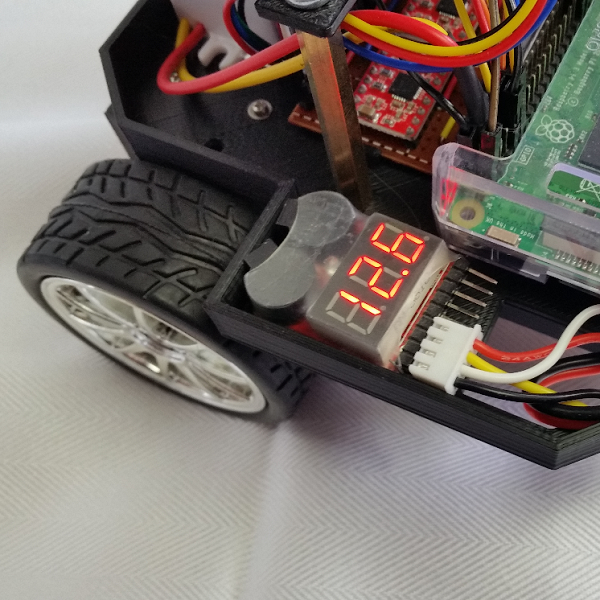 Assembly
Assembly is a snap with no crimping or soldering required. See our Mini-Turty Assembly Video here:
More details can be found here:
Getting Started
Our guide to getting started with Mini-Turty can be downloaded from: