Show EOL distros:
Overview
This package provides ability to drive Care-O-bot using interactive markers directly from RViz.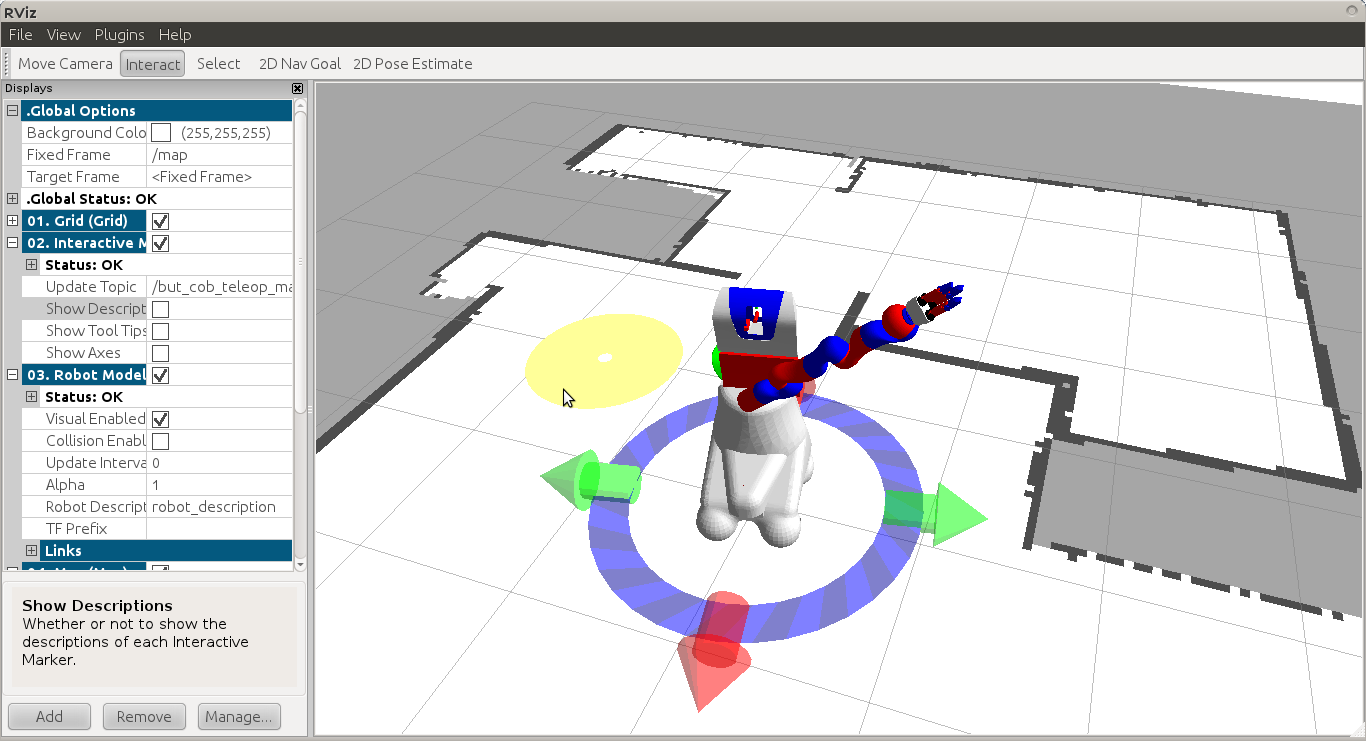 System architecture
The package consists of the following components:
COB teleop interactive marker
ROS API
Brief description of provided ROS services, published topics, etc.
Nodes
An overview of all newly created ROS nodes:
| | | |
| --- | --- | --- |
| Node Name | Published Topics | Description |
| but_cob_teleop_marker | - | This node publishes interactive markers for driving COB. |
Usage
How to launch COB interactive teleop
Run COB simulation

 roslaunch cob_bringup_sim robot.launch

Run cob marker teleop node

 roslaunch cob_interactive_teleop interactive_teleop.launch

Start preconfigured RViz

 roslaunch cob_interactive_teleop rviz.launch

Setup RViz:

Switch to Interaction mode
How to control robot using the marker
Driving forward and backward is done using red arrows.
Strafe to the left and to the right is done using green arrows.
Rotating is done using blue disc.
You can also drive to specified position by moving with the yellow circle.