Crazyflie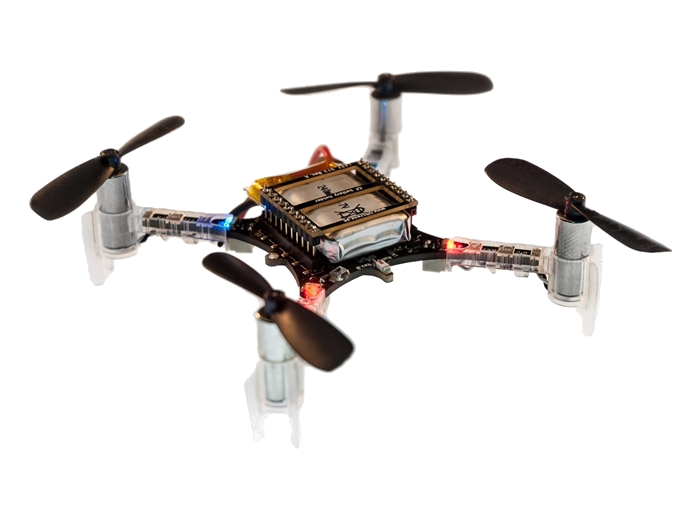 ROS Software Maintainer: USC ACT Lab
Overview
Crazyflie is an open-source and open-hardware nano quadcopter made by Bitcraze. There are two models available: Crazyflie 1 is the older discontinued version, weighing just 19g. Crazyflie 2.0 is the current model with more features but slightly heavier (27g).
Both are supported by ROS and can be controlled from a host computer using a special USB dongle called Crazyradio.
ROS Packages
crazyflie Metapackage containing driver, controller, and demo applications
Getting Help
For general help you can read the wiki, or post in the official forum. For ROS specific issues, please open a ticket.