Tools
For a list of common ROS libraries, please see the API overview.
For tips on working with common thirdparty tools, such as Matlab, please see Interoperability.
3D Visualization: RVIZ
rviz is a 3D visualization environment that lets you combine sensor data, robot model, and other 3D data into a combined view. You can also send your own 3D markers into rviz from your software.
Logging and Visualization Sensor Data: rosbag and rqt_bag
rosbag is a command-line tool for recording and playing back messages into "bag" files.
rqt_bag is a visualizer that lets you see data recorded in bag files.
Live plotting: rqt_plot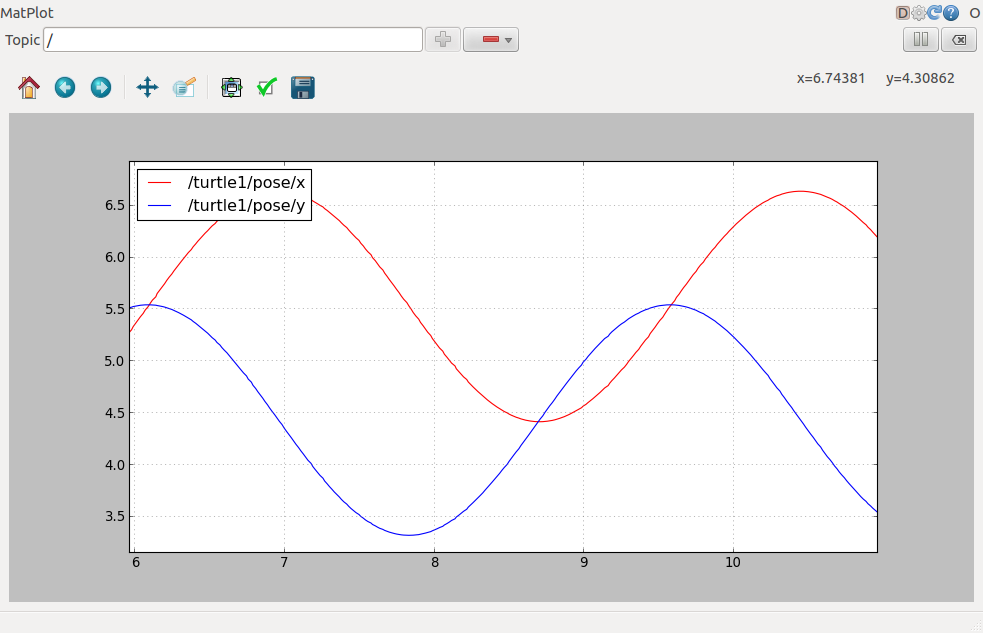 rqt_plot lets you visualize scalar data published to ROS topics.
System visualization: rqt_graph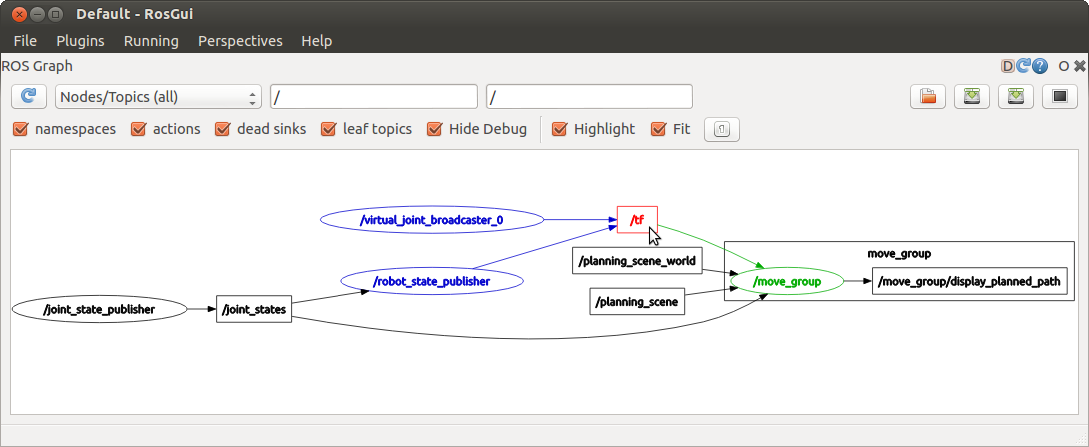 rqt_graph displays a visual graph of the processes running in ROS and their connections.
Command Line Tools
See also:
Running ROS Systems
| | |
| --- | --- |
| Launching/configuring multiple programs | |
| Run a single program | |
| Bringup core system | |
Interacting with and debugging running system
| | |
| --- | --- |
| Topics | |
| Services | |
| Nodes | |
| Parameters | |
| Messages | |
| Services | |
| General debugging | |
Install, build and filesystem tools