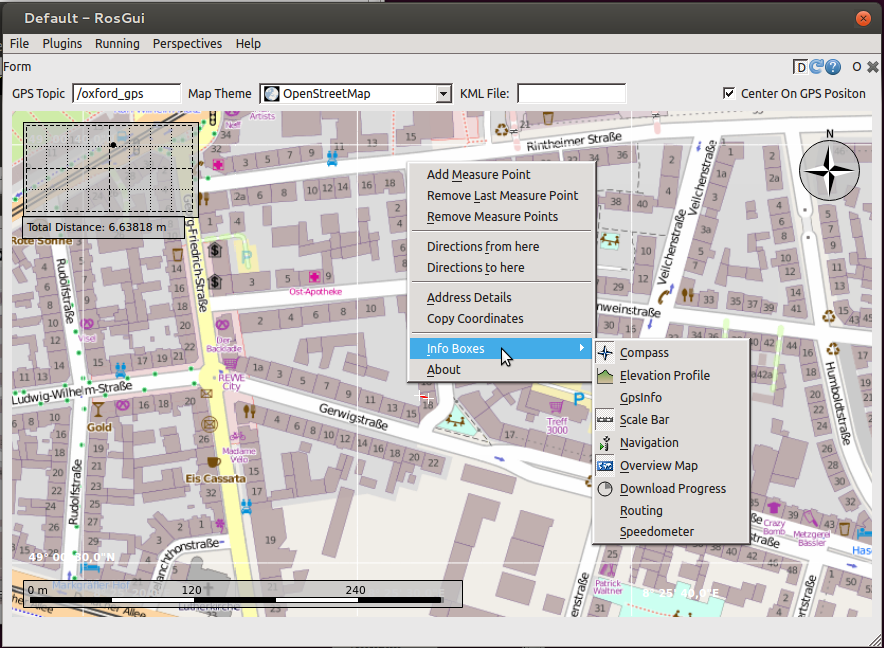 Features
This plugin takes advantage of the Marble Widget, provided with the libmarble-dev package of ubuntu. The main features are:
Show two geo positions (sensor_msgs::NavSatFix message) on the map. This is helpful if you have a "sensor signal" originating from the sensor and a "map matching position" originating from your map matching algorithm.

Show content of several KML Files

Load specific map themes as Open Street Map theme, Historic theme, Sattelite View theme, World by Night theme, ...
Installation
You might need to satisfy dependency by:
$ rosdep install marble_plugin
Further Reading
==