Cannot load information on
name: rqt_robot_monitor, distro: electric
, which means that it is not yet in our index. Please see
this page
for information on how to submit your repository to our index.
Package Summary
Released No API documentation
rqt_robot_monitor displays diagnostics_agg topics messages that are published by diagnostic_aggregator. rqt_robot_monitor is a direct port to rqt of robot_monitor. All diagnostics are fall into one of three tree panes depending on the status of diagnostics (normal, warning, error/stale). Status are shown in trees to represent their hierarchy. Worse status dominates the higher level status.

Ex. 'Computer' category has 3 sub devices. 2 are green but 1 is error. Then 'Computer' becomes error.
You can look at the detail of each status by double-clicking the tree nodes.
Currently re-usable API to other pkgs are not explicitly provided.
Maintainer: Isaac Saito <130s AT alumni.smu DOT edu>
Author: Isaac Saito, Ze'ev Klapow, Kevin Watts, Josh Faust
License: BSD
Cannot load information on
name: rqt_robot_monitor, distro: jade
, which means that it is not yet in our index. Please see
this page
for information on how to submit your repository to our index.
Appendix. Internal design material
These diagrams are not complete to the detail but should be most likely updated to synchronize with the code.
Click to magnify the images.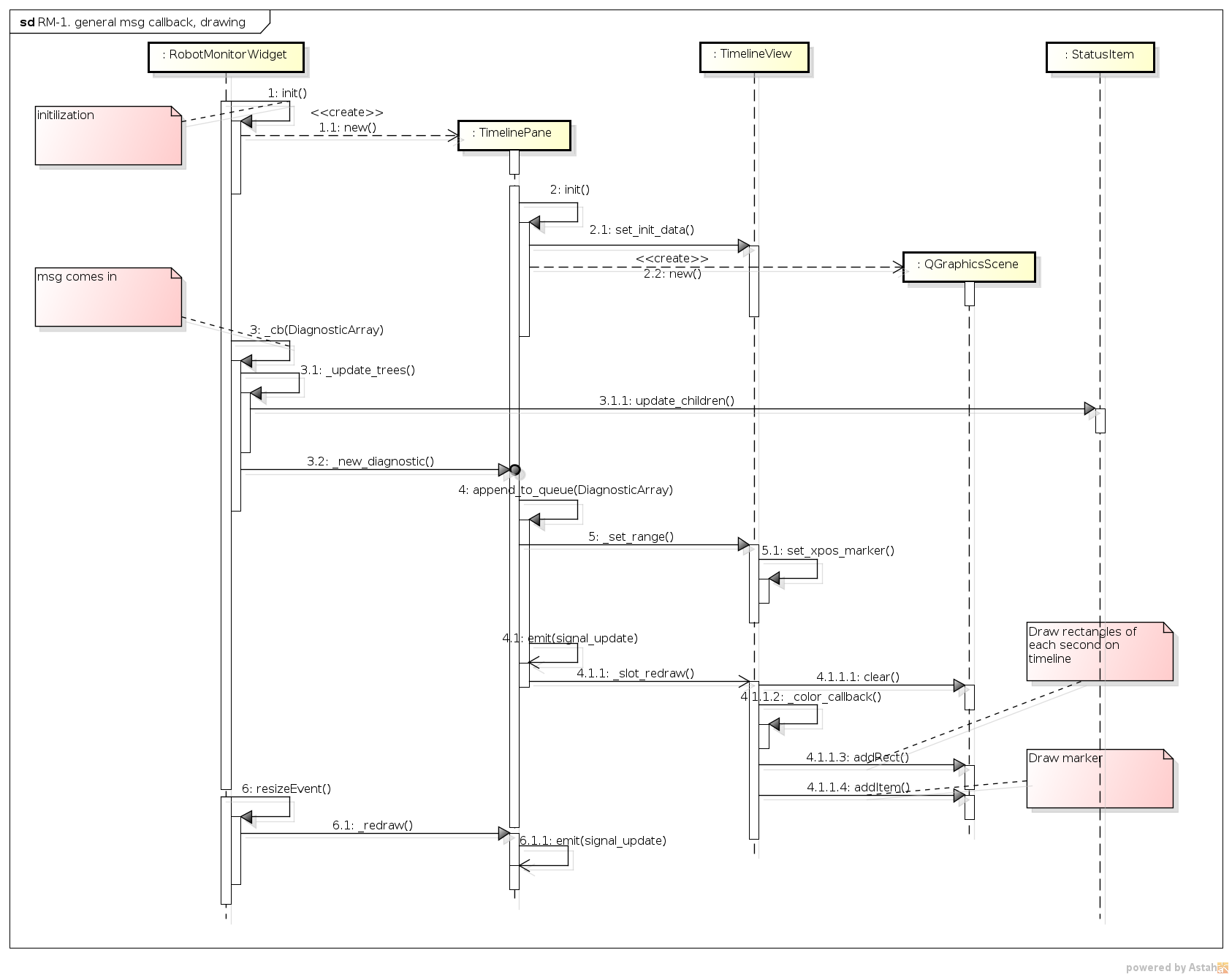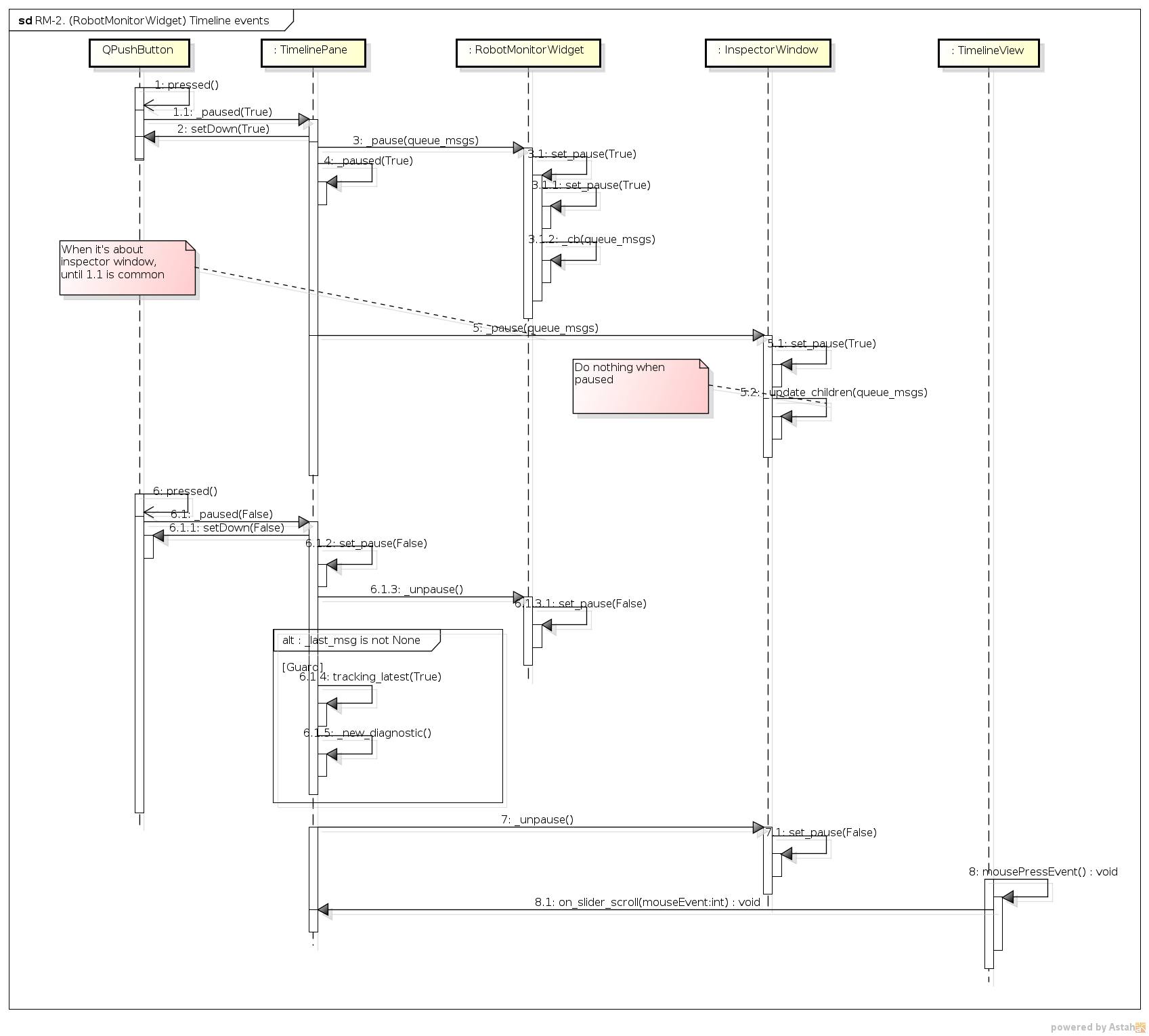 The file that's used for drawing these is yet to be shared. If in need please contact maintainer.